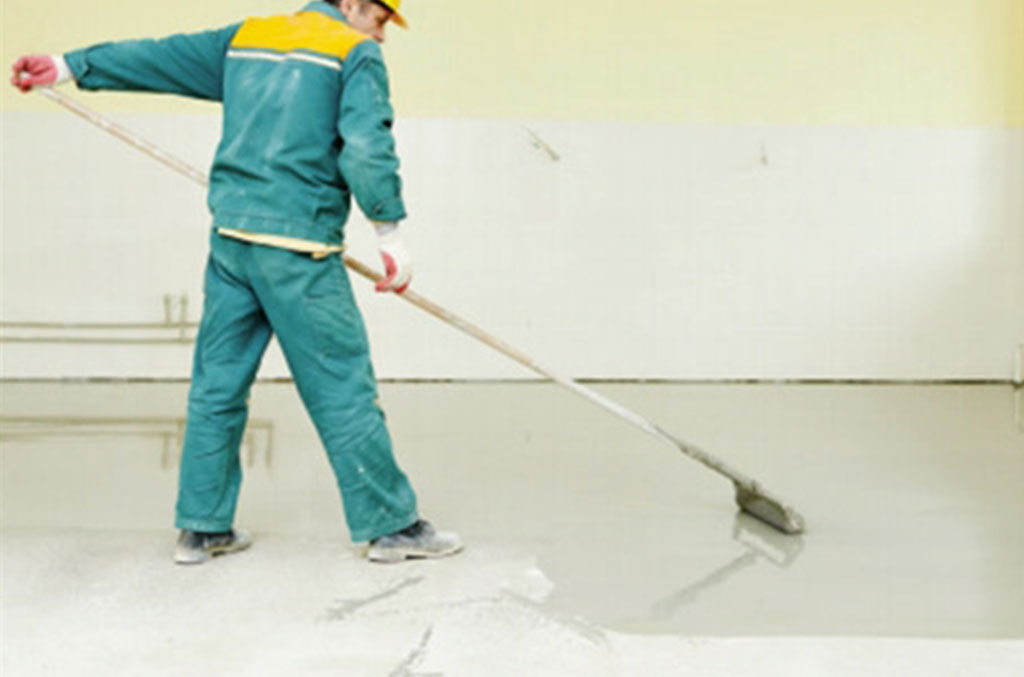 We have all heard of epoxy coatings used in many areas. So what is epoxy ? Epoxy; It is a highly preferred product because it is durable, long-lasting and creates a vivid and bright finish by adhering perfectly to the surface it is used.
To explain further, it is a thermoset material that is formed as a result of the cross-linking of epoxy, epoxy resin, and a curing agent. Thermoset materials have high adhesion, mechanical strength, chemical resistance, and heat resistance.
What is epoxy used for? What is an epoxy floor coating? Is epoxy waterproof? We will answer these questions in our content today.
What is Epoxy Used For?
After answering the question of what is epoxy, we can focus on the areas where epoxy is used due to its properties. Epoxy, which is a material that has a very hard structure after drying and adheres perfectly on many different surfaces such as plastic, metal, glass, wood, is suitable for use in many different sectors due to its high mechanical, chemical, water, corrosion, and thermal resistance.
Epoxy resins, which are widely used in space and aviation technologies and maritime fields, are also a preferred material in the construction sector. Many users are exploring epoxy uses for the home, workplace, or larger scale industrial-based applications.
So, what is epoxy used for? Epoxy has a wide range of uses. Epoxy materials can be used in many places from the kitchen table in our home to bathroom, toilet floor coverings, from parquet floor coverings in our living room to floor and wall paints such as hospitals and schools.
What is Epoxy Floor Coating?

Epoxy materials are used as a floor coating material in addition to being used as paint, surface coating material, repair in reinforced concrete structures, and adhesive for steel reinforcement.
Thanks to its high adhesion performance, long-lasting structure, and resistance to mechanical and chemical effects, epoxy can also be used in floor coating in factories, warehouse floors, aircraft hangars, parking lots, hospitals, schools, and offices.
High mechanical strength of epoxy; In addition to its high-performance properties such as chemical resistance, long life, scratch resistance, the color range appeals to a wide range of users thanks to the bright, vibrant appearance it creates on the applied surface.
Epoxy floor coatings with high-performance properties must be completed with good workmanship in order to have the final product properties after curing. The epoxy coating requires professional workmanship in addition to material quality. So, how to do epoxy flooring? Let's answer this question in the next topic.
How to Apply Epoxy Floor Coating
You now know the answer to the question of what is epoxy. In order for epoxy to offer its high-performance properties to the user for a long time without impairing its quality, its application should also be done professionally. Poor workmanship causes this high-quality material to lose its properties.
In general, to answer the question of how to apply an epoxy floor coating or how to do epoxy flooring, we must first say that the surface must be well prepared. After a clean, solid surface is obtained, the first coat of primer is applied. The product is selected in line with the desired performance on the final layer.
The epoxy floor material should be applied with appropriate equipment after choosing the appropriate material according to the answers to the questions such as where the user will use the epoxy coating, will the surface be exposed to water, whether it will be used indoors or outdoors, and whether it is required to provide water insulation.
A quality epoxy material and good workmanship are required for the best solution.
Is Epoxy Waterproof?

Waterproofing is indispensable for a construction. Waterproofing of buildings is a system that cannot be achieved with a single product, but where many different products come together and harmonize with each other.
If a single product included in this system is not intact, cannot fulfill its duty, or is not integrated with the system, the entire waterproofing system will be interrupted and the building will start to get damaged. So, we can answer the question of is epoxy waterproof in this way: In order to provide a correct waterproofing, epoxy materials must work in an integrated manner with other waterproofing materials.
For example, if an epoxy material is to be used in the floor coating, the floor waterproofing must be completed with a different waterproofing system such as bitumen, cement, or the like before coating. Or, epoxy-based chemical anchor materials are used in the metal assembly of the buildings. Before the use of these epoxy-based materials, metal parts must be fixed to cement-based surfaces completed with good waterproofing materials. Since epoxy provides strong adhesion, it is especially preferred for bonding dilatation tapes in constructions to the surface. Again, in order to obtain a durable and long-lasting epoxy waterproofing, the surface must be prepared correctly. Before this application, fractures, cracks, and roughnesses on the surface are repaired with an epoxy-based repair and repair paste.
As can be seen, epoxy has a wide range of applications in the construction sector due to its high-performance properties. A professional application is also needed in addition to high-performance products used to provide correct waterproofing.
You can contact Baumerk's expert team to get information about the epoxy-based waterproofing materials and epoxy floor coating prices of Baumerk, an expert in construction chemicals.