APP Modified, Bituminous Waterproofing Membrane
Description
It is APP (Atactic Polypropylene) modified, torch-on plastomeric waterproofing membranes with fiberglass or non-woven spunbond polyester felt; both sides are coated with polyethylene film or one side coated with polyethylene film, the other side is coated with silica sand, aluminum foil or natural or colored slate chippings (mineral stones).
Fields of Application
It is used in curtain walls, foundations, and projects with high tensile requirements, basement walls, balconies, terrace roofs, inclined roofs, water tanks, manmade ponds, retaining walls, concrete channels as well as bathrooms and any wet surfaces.
Features and Benefits
Flexible and long lasting.
Applicable on different kind of surfaces.
Has high elongation and tensile strength.
Resistant to aggressive effect of the soil.
Easily applied to the details of dilation, edges of chimney and parapet returns etc.
Surface Preparation
Application substrate should be cleaned off loose pieces, oil and other chemicals. Surface defects are repaired with the suitable REPAMERK repair mortars, corners are chamfered with PH 55 bitumen fillet. It is recommended to use the B PR 100 as a primer on the application surface for accomplish application.
Application
10 cm overtopping shall be allowed for joints and 15 cm overtopping for ends by using welding torch. The surface coated with mineral stone on joints should be heated and minerals should be buried in to the bituminous surface by using trowel before welding the joints together. The transverse joints of the first layer covering should be aid down in an offset position. For the top layer, longitudinal and transverse joints of the first layer should be centered. Roof covers should be laid perpendicular to the slope from the point where the slope is lowest.
-5 °C Series Technical Specifications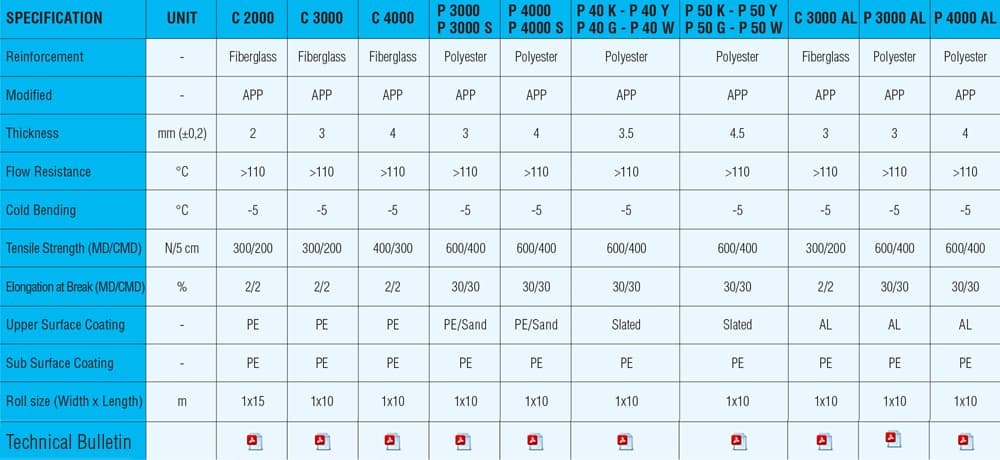 -10 °C Series Technical Specifications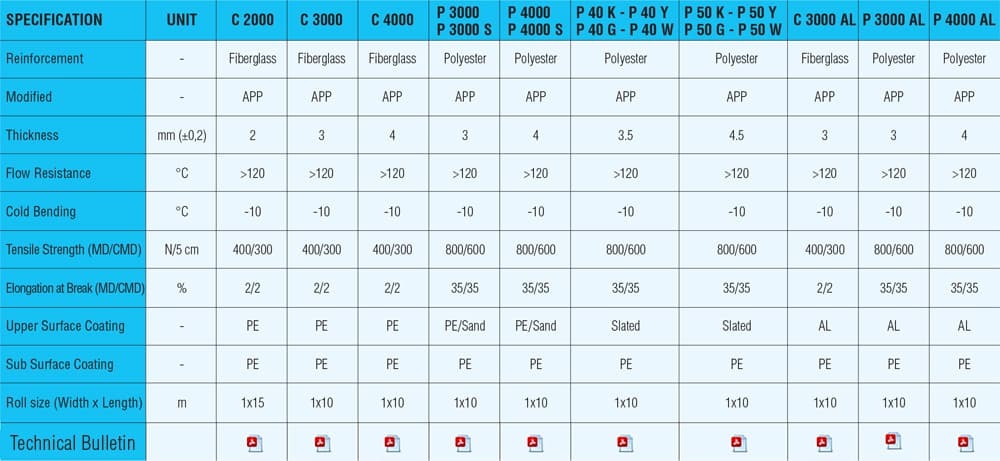 W Series Technical Specifications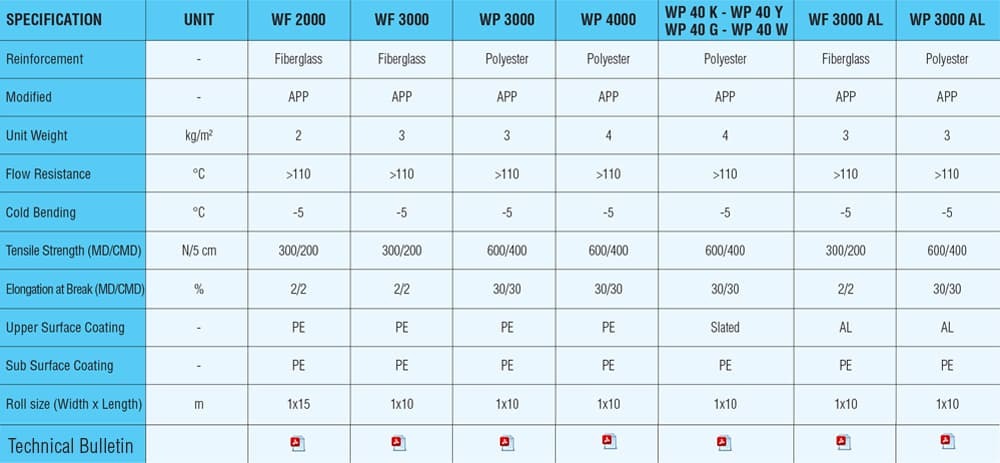 S-LINE Series Technical Specifications