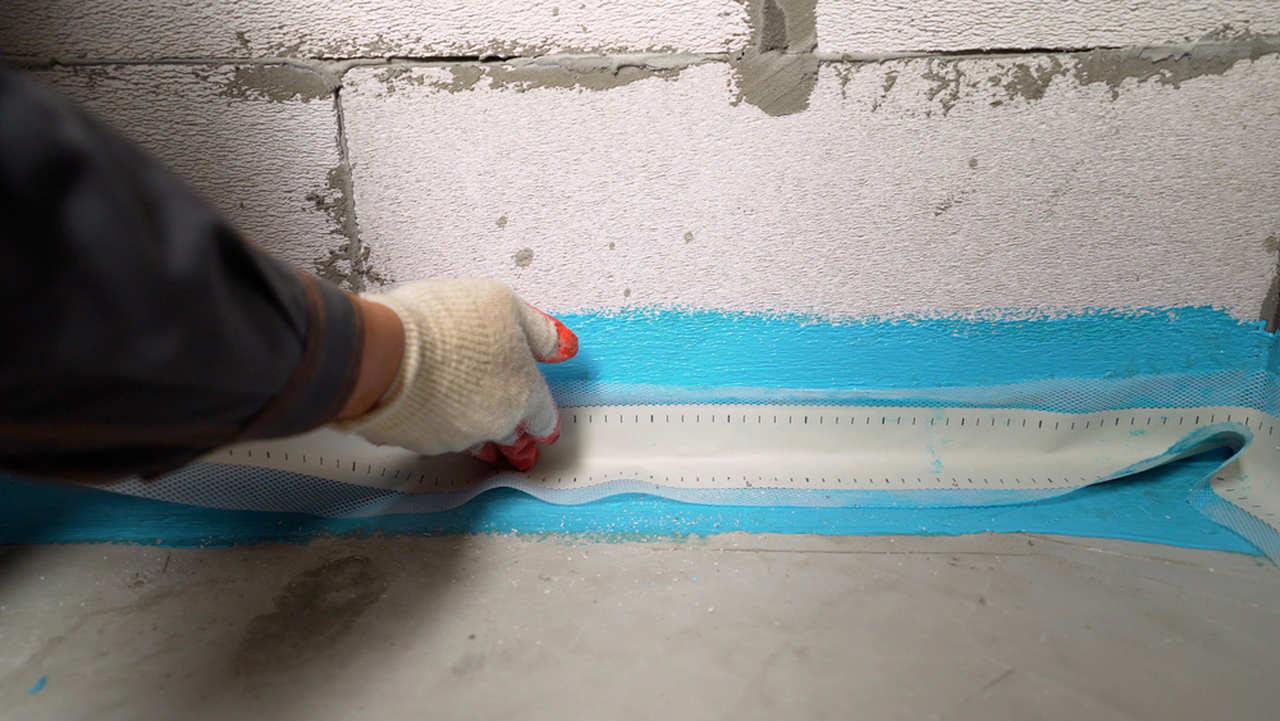 Waterproofing tape, also known as waterproofing tape, adheres tightly to the applied surface, helps to make the building waterproof. It creates a complete waterproofing system by being applied in application areas such as joints, as well as in places such as doors and windows where water and air can enter the buildings.
Waterproofing tapes are produced bitumen or butyl based, cold applied, one side coated with aluminum foil or colored mineral, and the other side with adhesive. The protective cover on it is removed and adhered to the application surface and provides instant protection.
What Is Water Insulation Tape For?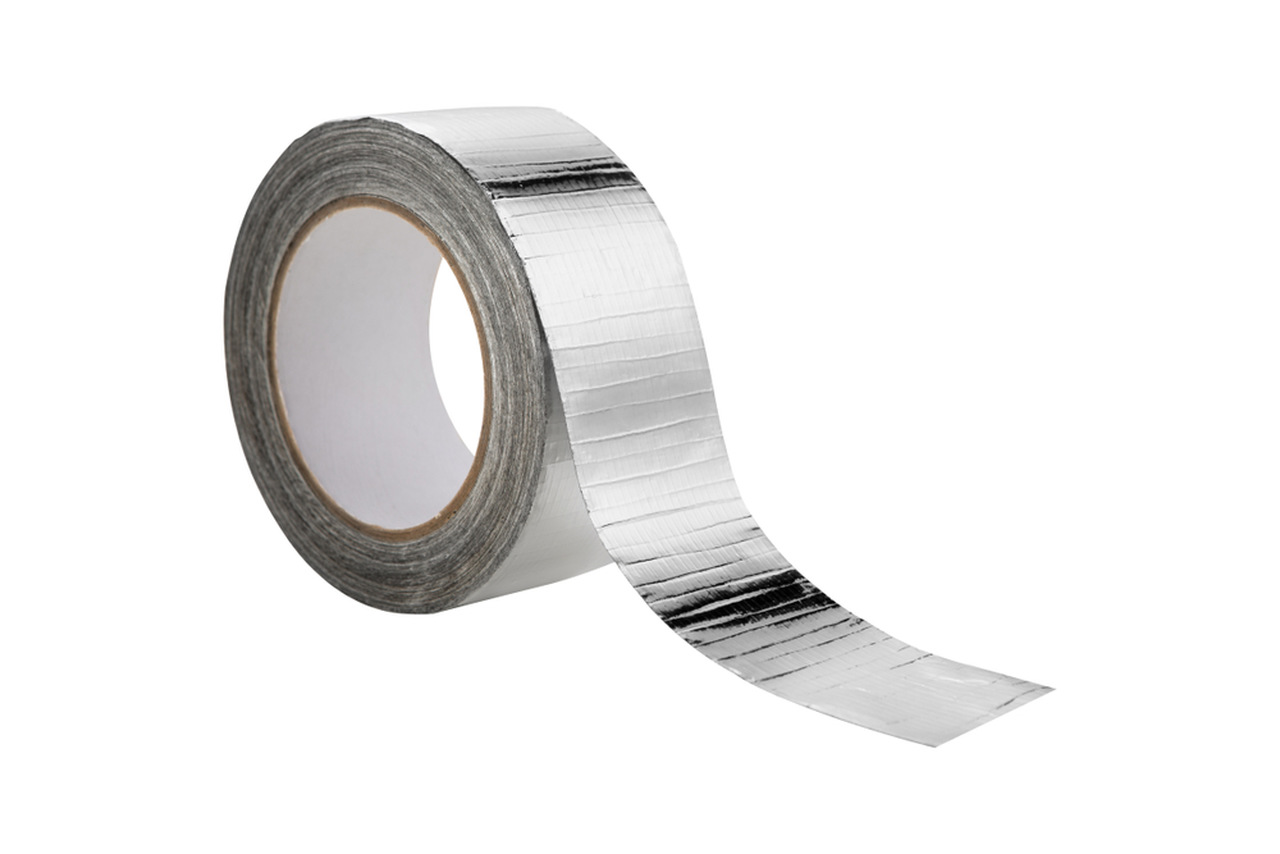 Waterproofing is of great importance in making the buildings that have been built ready to live. In the absence of waterproofing, the water enters into the structure of the building due to rains or any other reason. So mold, rot, and corrosion can occur.
This leads to a decrease in the durability of buildings. Waterproofing tapes are one of the most commonly used complementary waterproofing materials to increase the structural strength of buildings.
Waterproofing tapes can be produced based on bitumen or butyl. These materials have waterproofing properties due to the chemicals in their structure. They adhere tightly to the applied surface and prevent water from entering the buildings from these surfaces. Thus, buildings are protected from water leaks and a possible loss of performance is prevented.
What Is The Waterproofing Tape Used For?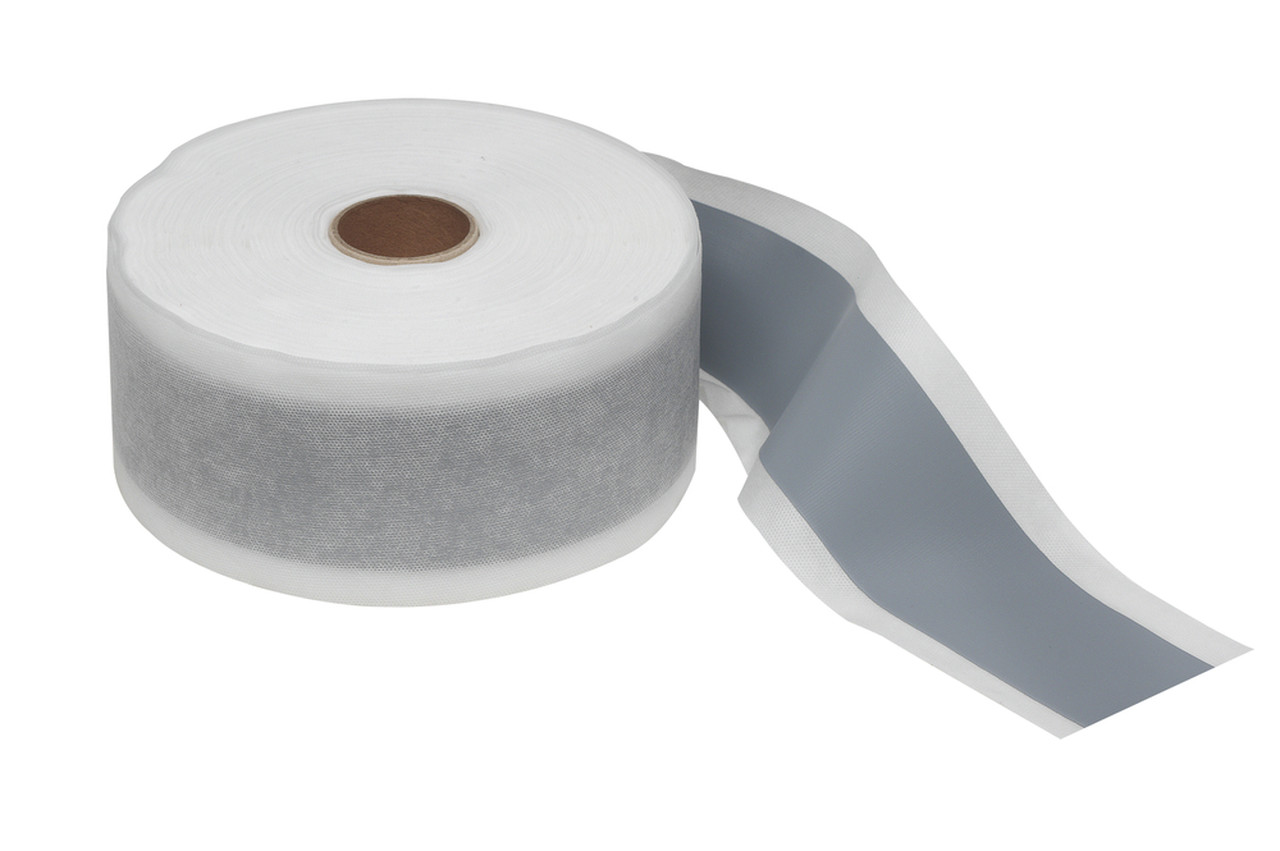 The main usage purpose of waterproofing tapes is to protect the building against water by creating a barrier between the building and the water. Waterproofing tapes are used to solve these flow problems where there is moisture and airflow in the building envelope such as doors, windows, nail holes.
They can also be used in roof systems to prevent leakage caused by rainfall. Also, waterproofing tape can be used in places such as bathrooms, kitchens, terraces, balconies, and toilets where waterproofing is critical.
Also, water insulation can be provided with waterproofing tapes, which offer practical use in moving joints, pipe transitions, crack repairs in pools, and where such waterproofing is important.
Besides, to learn about the importance of waterproofing in building foundations, you can take a look at other content which is titled Why is Waterproofing in Building Foundations Important?
Water Isolation Tape Application Surfaces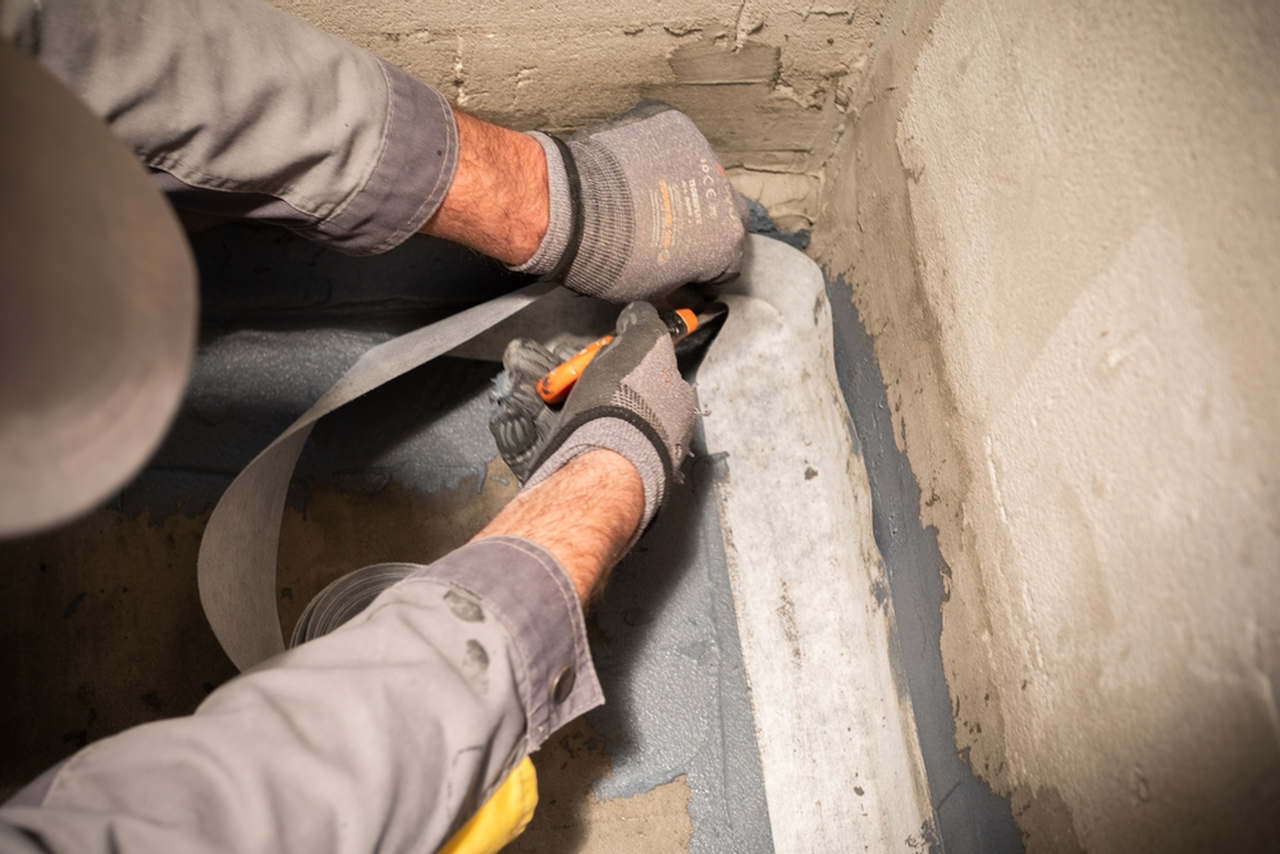 Waterproofing tape is a very advantageous product with its practicality and its ability to be easily applied to various surfaces. All waterproofing tapes of Baumerk can adhere practically to different surfaces, regardless of wood, metal, glass, plaster, or concrete, and provide an ideal level of waterproofing.
Advantages of Using Waterproofing Tape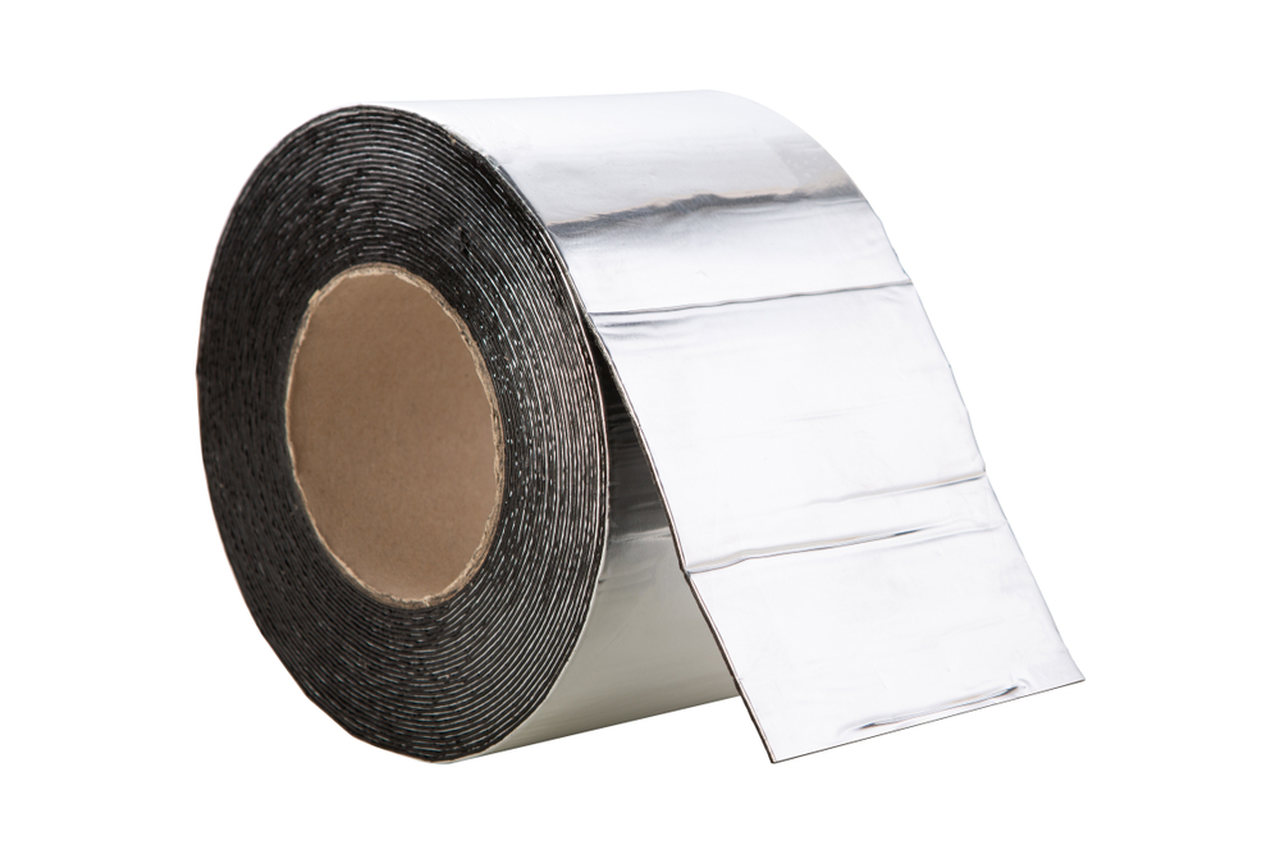 The waterproofing tape stands out in terms of waterproofing with its advantages, as it offers a practical and need-based urgent and long-lasting solution. So what are the advantages of using waterproofing tape?
Waterproofing tapes, which are used to prevent water from entering the building structure, are widely preferred because they offer extremely good performance in terms of influx of water, in addition to their easy use.
Baumerk's high-quality waterproofing tape types produced with the latest technology offer excellent results on any surface. It can even be used on curved surfaces thanks to its flexible structure. Thanks to its self-adhesive waterproofing tape, aluminum foil, and mineral coated surfaces, it also provides UV resistance.
We have given the advantages of using waterproofing tape above, but there are also points to be considered when choosing a waterproofing tape. It is necessary to choose the right waterproofing tape to increase the waterproofing and quality of the building.
Therefore, determining where you need waterproofing tape and the product features you are looking for will make your decision easier. For example, you can determine criteria that will serve your needs such as cold weather performance, high UV protection, or high adhesion, and then you can choose waterproofing tapes that meet these criteria.
On the other hand, it is possible to be sure that you have made the right product choice by getting an expert opinion on this subject. You can consult Baumerk's waterproofing chemicals technical team for the right waterproofing tape for you and get information about waterproofing products that will best respond to your needs.
To have more information about the points that should be taken into consideration for the waterproofing of buildings, you can also take a look at our content titled as Why is Waterproofing in Buildings Important?