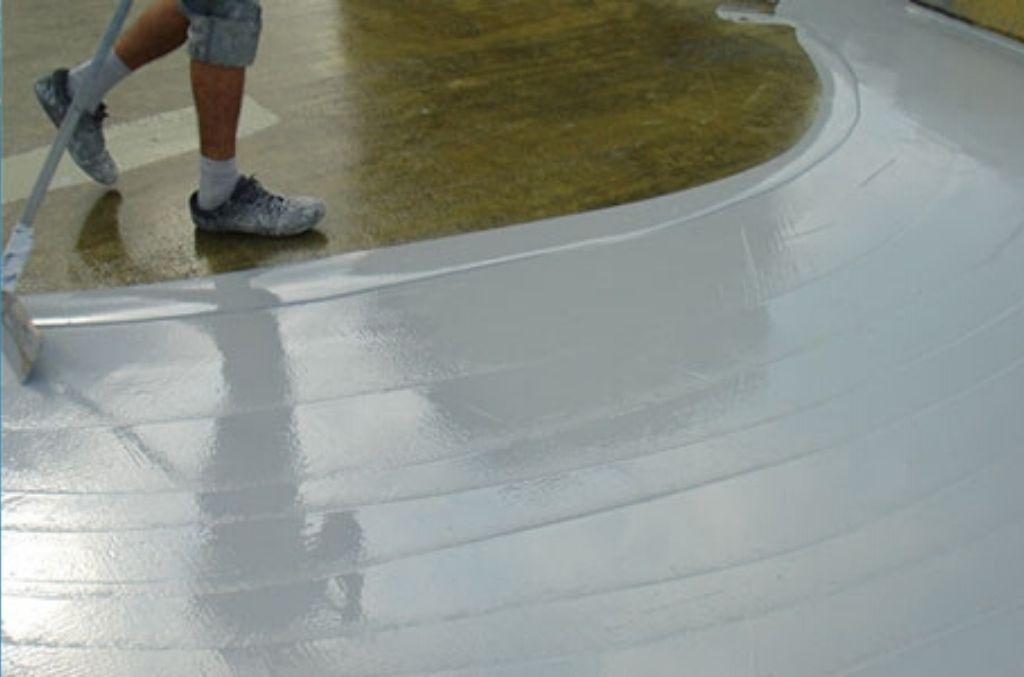 Storage of potable water is an essential issue for human health. Water is the basic necessity of living creatures; it is crucial to maintain the purity of the stored water and keep it clean. If potable water tank waterproofing is not done, water leaking starts because of the underground water pressure. If there is a crack formation, underground water and the soluble salts will infiltrate and cause the structural damage.
In addition, another problem is the growth of fungus come in sight with leaking water. Water has to be protected from the growth of fungus for human health. For this reason, potable water tanks have to be protected from negative and positive water pressure, it means underground, and inside the tank, protection is needed.
When designed the waterproofing for potable water tanks, pH value, mineral content, the temperature of the water, and water treatment, chemical materials have to be considered. Waterproofing materials used in potable water tanks are not only provide waterproofing but also be safe for human health. For this reason, especially suitable for potable water tank materials must be selected.
We will talk about the inside protection of water tanks.
Which Properties Are Required For The Materials Used For Potable Water Tank Waterproofing?
Potable water requests perfectly clean and waterproof facilities to process and storage it. Potable water is stored in reservoirs and tanks that have to be designed specially. These storages have to be watertight, clean, safe, and harmless to health.
Typical potable water tanks provide below features:
- Hydrostatic pressure resistance, - High mineral resistance, - Resistant to the cleaning agent, - Resistant to corrosion, - Prevents algae and algae formation, - Free from harmful substances for human health.
How to Applying Waterproofing Materials on Potable Water Tanks?
Potable water tank waterproofing is completed in the following steps:
1. A moisture tolerant water-based epoxy primer is applied with a brush or roller as a single coat on all surfaces of tanks. Baumerk's solvent-free and highly chemical resistant EPOX PR 300, which can be applied to horizontal and vertical applications, will be one of the most suitable options for interior surfaces.
2. Polyurethane based, moisture curing, the high mechanical strength sealant material is used to isolate details such as pipes in the tank. Baumerk's PUMAST 600, which cures with humidity in the air and does not require a primer before application, is one of the options that you can safely use in the pipes in the tank.
3. All corners of the tank are beveled with elastic joint insulation tape. At this point, Baumerk's PH 127, which has high water and thermal resistance, is an easy-to-apply option as it protects its elasticity in thermal differences.
4. The first coat application is made with polyurethane-based, solvent-free coating material suitable for drinking/potable water tanks. Baumerk's POLIXA 2 has excellent adhesion performance, high abrasion and impact resistance, and is harmless to health.
5. Alkali-resistant insulation net is laid on all surfaces before the first layer of coating material dries.
6. The second coat of topcoat is applied, and the tank is allowed to cure. Corrosion-resistant POLIXA 2 product can be safely used indoors at this stage since it does not contain solvent.
BAUMERK's materials developed specifically for drinking water tanks have been successfully compliance tests and approved.
Besides, you can learn much more about waterproofing materials if you take a look at our content which is titled What are the Waterproofing Materials?: All Types, Uses and Features.